History
This is the story of a dream, which today, after 35 years has become a reality. We will give you a very brief summary since we would need a whole web site to tell the story in true detail!
It was the dream of Manolo and Carmen —he was born in Piornedo, and she in Vilarello (two of the most beautiful but remote villages at the heart of the Ancares). Like many other young people in the 1970's, they emigrated and took with them the great weight of Morriña (lit. yearning) and love for their homeland. Luck or destiny led them both to Barcelona (the main destination for emigrants from this area at the time) where they began their relationship, and were married in 1975. Both worked on the assembly chain of two major multinational companies, they led normal, comfortable lives amongst many friends and family who had also emigrated from their home town. They were happy but there was a restlessness always present in their minds…Manolo who was always (and still is) passionate about his village, knew there was no way he was going to retire from a factory. A year later their son, Roberto was born and another three years on, they had a daughter, Mireia.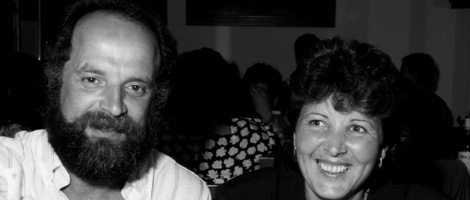 One moment stood out as decisive for their lives. In 1977 a television programme about Piornedo and Ancares reflected the region and its people as inhabitants of a practically third-world, inhospitable land. Manolo and Carmen were deeply affected by the way their homeland had been presented, and their restlessness began to take shape.
In their hearts they knew their home land was not the most comfortable or convenient of places to live (nor is it today) but it was absolutely not the place reflected by the television report.
Manolo would often "escape" with his wife and children (all passionate about the mountains and nature in general) to the Pyrenees, and although he knew his home land was not comparable in many aspects; the height, extension or level of development; he did however see the great beauty present in "his very own" Ancares. The Sierra de Ancares- an enclave between Galicia, León and Asturias, are the western foothills of the Cantabrian mountain range, and was, and still is, practically undiscovered virgin territory. Standing at over 2000 metres, the old, worn mountains boast forests of a thousand colours, a huge variety of plant and animal wildlife, and hundreds of crystalline streams running through villages of deep cultural and patrimonial heritage: pre-romanic pallozas and hórreos (typical Galician dwellings and structures), the people and their language (Galician mixed with Leonés and Asturian).
That programme and the reflection it inspired was the beginning of everything (an idea born from sheer love for the land not from any commercial ambition). In 1979 Manolo left his job in the factory and returned to Piornedo to carry out his dream- to establish and run a small Hostel in his home village.
As everyone knows, starting a business, however small, is not an easy task. And when you are establishing it in a remote village such as Piornedo, at the end of the 1970's, the difficulties are, as you can imagine, somewhat more pronounced.
To take those first few steps was more difficult than words can describe. To start to develop an idea, in a sector which was totally unknown to them (they had never had any contact with the hotel or catering world) coupled with all the bureaucratic requirements (permits, projects, licenses: yet another unknown factor) and in a location that was at great distance from any of the governing parties, and remote to the point that the only visitor at that time was the odd mountain dweller. (The "genuine" mountain folk, according to Manolo, since to actually get to Piornedo at the time was a feat on its own). As well as all of these complications, Manolo had to entail his greatest difficulties without the closeness of his family; his wife and young children were still in Barcelona.
During this period, while awaiting the bureaucratic processes that would eventually allow his work to begin, Manolo spent short spells in Barcelona to be with his family and to work. He found temporary jobs that allowed him to travel frequently to Galicia and oversee "his dream". He worked in a whole variety of positions from a cured meat factory, to selling encyclopaedias door-to-door, which he combined with his life project in Galicia. As always Carmen was his great support, and played a fundamental part in realising their dream; working and supporting the children throughout.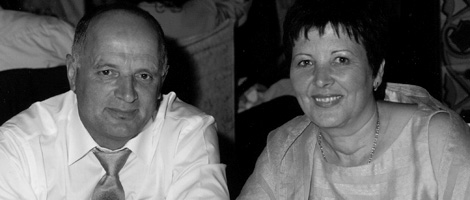 Finally the day arrived, in June 1990, after years of sacrifice, work and effort, but particularly great enthusiasm and hope, when the family was ready to move definitively to Galicia. Roberto was to start high school in Lugo, Mireia would continue in junior school, and Manolo and Carmen would have a new challenge ahead of them: to develop and build on everything they had been fighting for in the last ten years. A new life for them all.
On 16th December 1990, the Hostal Piornedo officially opened its doors…..right up to this very day. A great deal of hard work has meant we have continued to improve and develop the building; always striving to provide our guests with the greatest service and attention. Our new category as Hotel has been awarded and is based on a great deal of loyalty and trust.
You are invited to our house, our Hotel… and to share our dream.